Digedag's Web Page
Always under reconstruction!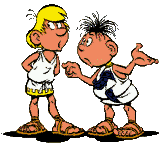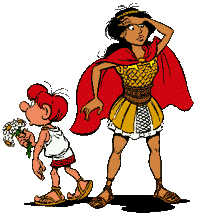 Abrax, Califax & Brabax


Looking for Certain Subjects in the Web?
Try the several "Searching Services"!

Want to Build up your own Web Page?
Here you Can Find some Really Good Hints and References.

Looking for some Good Databases and other Stuff in Chemistry or Medicine?
There are some Chemistry & Medicine related links.

Interested in Secure EMails?
Here is most about PGP - Pretty Good Privacy / Phil's Pretty Good Program, Cryptography, Privacy etc.

Bothered by Computer Viruses?
Here are Information on Computer Viruses and AntiVirus Software.

Interested in Computer Security?
Here are a lot of Information on Computer Security & Hacking and Related Subjects (some PC stuff as well).

Interested in ASCII Art?
I've found some good sites for ASCII Art & related themes.

Have a Look at some other Nice Stuff!
e.g. Painting, Space & Planet Pictures and Infos, Dictionaries, ...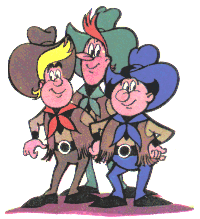 Dag, Digedag & Dig - The Digedags!
BTW, have you ever "MUDded"? Have a try! There's the best & biggest & greatest German MUD "MorgenGrauen" in Muenster with it's Home Page and its "little brother" in Leipzig "Wunderland" with its Home Page.



Any Comments? Questions? Worth additions? Drop me a line!

The Guest Book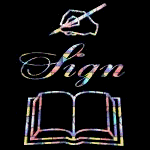 is out of order.
My public

key is available. - Use it!

Digedag the Alchemist; <Digedag@Alchemist-Online.net>
Built: 27 February 1996
Last Updated: 23 July 2001
Minor Editorial Update: 25 December 2007
Last Minor Adaptations: 5 September 2013
| | | | |
| --- | --- | --- | --- |
| For best looking, please use ! | | | Websurfer enjoyed my page since 28 February 1996. |
[Back to

the Top]

&nbsp
&nbsp